Importance of Office Technology

Why is office technology necessary for my business? What is the office equipment for? How can it help me achieve my business goals?  Have you considered how important technology is in the modern workplace?
Whether you're a small business owner or an established enterprise, having the right office technology can make all the difference when it comes to keeping your employees productive and your business efficient. In this blog post, we'll explore why investing in up-to-date office equipment is essential for businesses of any size looking to stay competitive in today's economy.
 Office technology evolution
If you have read our article "Hybrid Work Model Evolution", you already know about the huge impact of technology on businesses and how it has changed them. It is not only about the arrival of Bell's telephone, elevators, desktop computers, the Internet and networks, but  also about how incorporating these technologies into the office environment forever changed the way of doing business.  Technology has changed the way we work, is still changing it, and will continue to change it.
In a technological world, it doesn't matter if your team is working from the office, in a remote way or in a hybrid model; technology has come a long way and is now an important part of the office.
Ok, by this point, I'm sure you already understand this, but right now, in the middle of the flexible work trend …
 Why is office technology important?
Pete Hall, Business System Architect at Cisco Systems, affirms that one of the technology for business challenges for the next years is to bring people (employers, employees and customers) together. By making everything simpler, faster and more secure. While letting people connect from everywhere at any time.
In other words, technology has to help improve your business productivity. And there lies the importance of office technology.
Hall said this in the Fit 2022 panel "Home vs Office: How to Make Hybrid Work Work". You can watch the full video here.
How can office technology improve productivity?
To answer this, let's analyze the keywords of Pete Hall's statement:
Connect:

 

People need to be connected
Employees must be interconnected; this is essential for both business continuity and effective communication. Employees must be able to access customers, suppliers and company information anywhere, at any time. Via a connected environment that provides connectivity and all your files in one place.
Thanks to Hosted Comms and IT and Cloud Services, all of the resources your business needs can be available on the cloud, which gives your team the freedom to access your files anytime, anywhere. This process simplifies complex networks and ensures that only authorized personnel can access your confidential data.
Everywhere:

 

Anywhere in the world
The importance of employees accessing business information from anywhere in the world is immense. It allows them to stay connected and updated on their projects, even when travelling or attending to an emergency during holidays. It also allows them to respond quickly to clients, no matter where they are. By having access to the right information at the right time, employees can make informed decisions and take action faster, which can help the business to be more efficient and, ultimately, more successful.
Anytime:

 

Staying connected, day or night
Staying connected to business information anytime, day or night can be incredibly useful for employees. This access gives them a chance to take action on breaking news or even take advantage of new opportunities. Knowing the most up-to-date information gives employees an advantage and helps them and their team contribute more efficiently to whatever initiatives are going on in their company. Accessing work information anytime can improve morale and productivity, creating a better atmosphere.
Technology for business challenges for the next years is to bring people (employers, employees and customers) together. By making everything simpler, faster and more secure. While letting people connect from everywhere at any time.
Secure:

 

Protecting data from unauthorized access and blackouts
Office technology must ensure that all employee activities are done in a secure way. It must provide the necessary safeguards to protect confidential data from unauthorized access. This includes encryption, authentication, authorisation measures, firewalls, and other security protocols. Additionally, technology should enable the monitoring, logging, and reporting of activity so that any suspicious activity can be quickly identified and addressed. Technology should also enable the ability to easily revoke or limit access to data to ensure that only authorized personnel can access sensitive information.
At the same time, technology can help keep information safe if a system fails. This can be accomplished by adding cloud solutions to store data and implementing off-site backup solutions s to ensure that data is always available in the event of a disaster.
Simple:

 

work life easier
Having simpler access to corporate information, as well as easy ways to communicate with other employees, can really benefit businesses. Not only does it save time, but it also allows employees to execute the simpler tasks of their job duties easily.
At the same time, technology can make work life easier by taking out the tediousness of small tasks. For example, when it comes time for an employee to restock printer toner or buy new office supplies, this task can be quickly accomplished by having in the office the appropriate printer connected to the office network.
Faster:

 

and smarter
At any company, technology is an integral part of the daily lives of both employees and customers. By leveraging the simple, but powerful technologies available, you can see a significant increase in efficiency and production by your team. This means more tasks can be completed quickly, alleviating stress on staff and providing excellent customer service. Your workplace can become faster and smarter – thanks to technology!
We hope you've found these insights on office technology interesting and that they've given you something to think about. The bottom line is that the right technology will make your communication and collaboration simpler, faster and more secure. At the same time, it will help your employees connect with your customers from anywhere at any time.
Technology can be a great asset to any business and make work easier. It doesn't need to be expensive either – it needs to be the right technology for the business and employees' needs. With the right technology, businesses can quickly move forward and stay ahead of the competition.
Wondering if your business is getting the most out of technology?
We're here to help! Our experts can recommend the perfect tools to improve communication and collaboration in your workplace. We can help you assess your needs and find the perfect technology for your business.
Once you have the right technology in place, it will make a big difference in how you work. You'll be able to communicate and collaborate faster and more securely than ever before. And you'll be able to do it all from anywhere at any time.
Contact us today to get started!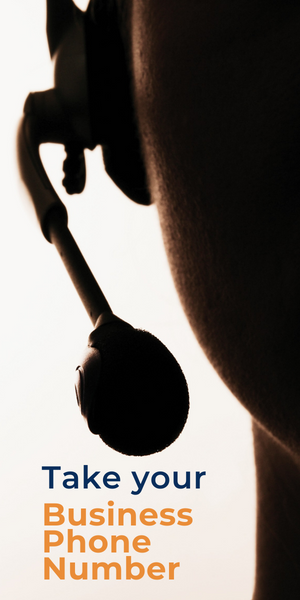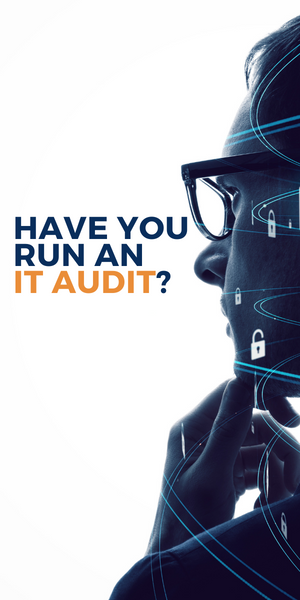 To give you confidence in our service, get to know us and how we work with our free IT Audit. 
The IT Audit 
Provides us with the information to assess the status of your systems.

Identifies any vulnerabilities and potential concerns.

Shows you how we manage your systems and report back.
No Results Found
The page you requested could not be found. Try refining your search, or use the navigation above to locate the post.